# Test something new ...
a
plus

to enjoy the best ?
Neurokiff
Concept
Neurokiff is an innovative design object that allows you to live a never-seen-before hybrid experience: Detecting in real-time your feelings during a degustation of great wine and/or gastronomic dishes.
Created using the most recent numeric technologies (neuronal headset & visual interface), Neurokiff is the interactive table from the future that combines experiential design, sound design, product design and digital design.

Revolutionary tableware product, Neurokiff is the essential item to create unforgettable events where pleasure of the palate meets the discovery of our most intimate feelings: Our direct brain feelings !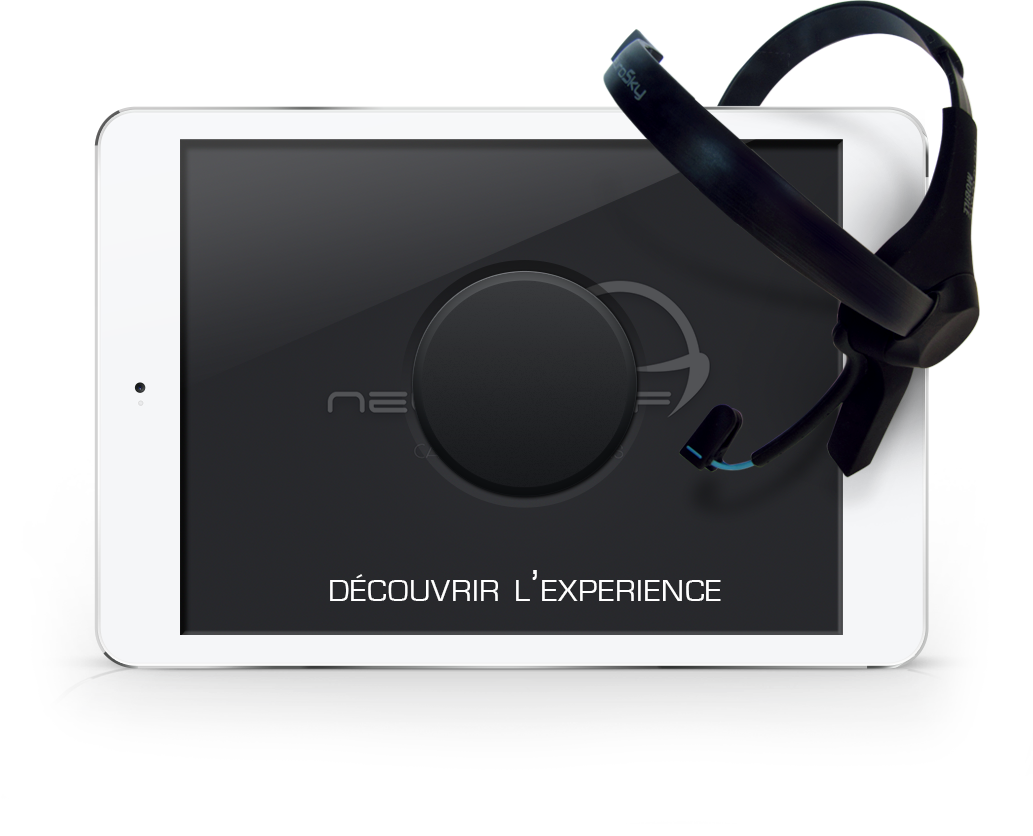 Science & design

at the heart

of numeric and social revolutions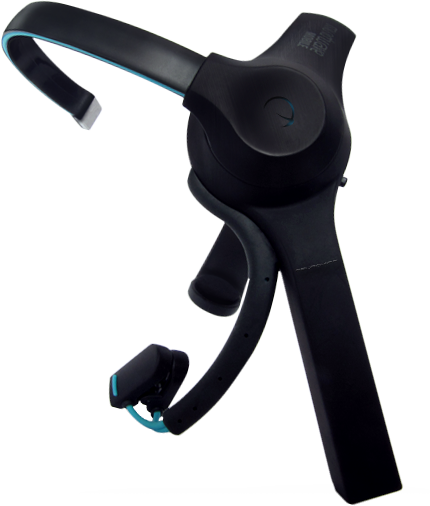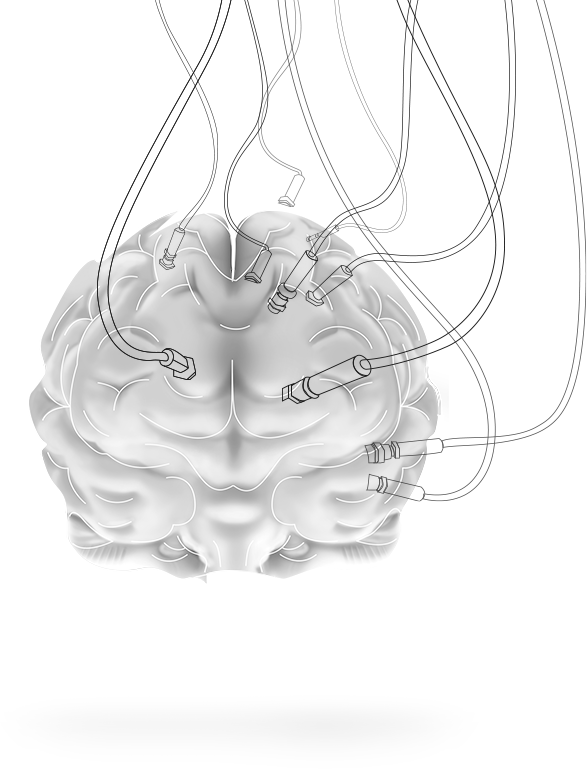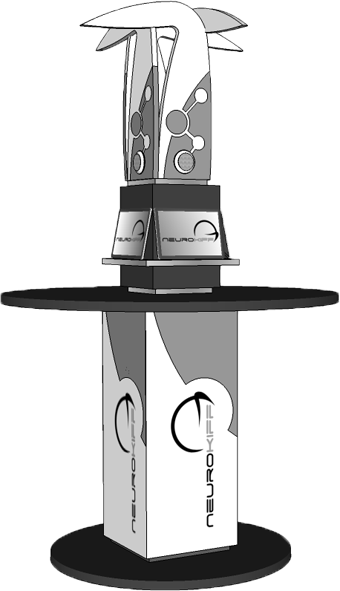 Design
Object
How does it work?
A neuronal headset is an electroencephalographic (EEG) acquisition tool which mesures electrical waves transmitted by an active brain.
From these waves received in real time, an EEG headset allows to interpret 4 emotional states : Excitation, Meditation, Boredom and Frustration..
Singular, intuitive and hybrid
Installed around the Neurokiff, four guests are equipped with a neuronal headset that captures the feelings in an I "do Like it/ I do not like it" way. Feelings are visually represented via a graphical interface, dedicated to mobile tablet.
It is also broadcasted through sounds in a harmony that is intensifying as the experience continue. When the four guests are together are and at their maximum state of pleasure, the harmony is at its peak.
Neurokiff
Products
Tablet(s)
One or several tablet(s) with the Neurokiff software included

Neuronal headset
One per person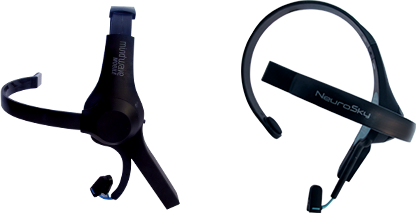 Stand(s)
Stand for a tablet or a table welcoming up to four users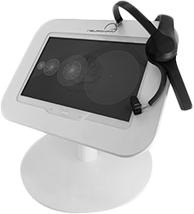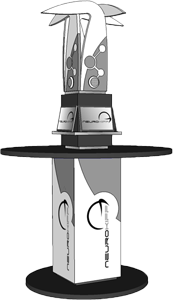 Standard Licence
Neurokiff software and the access to the photo sharing space included.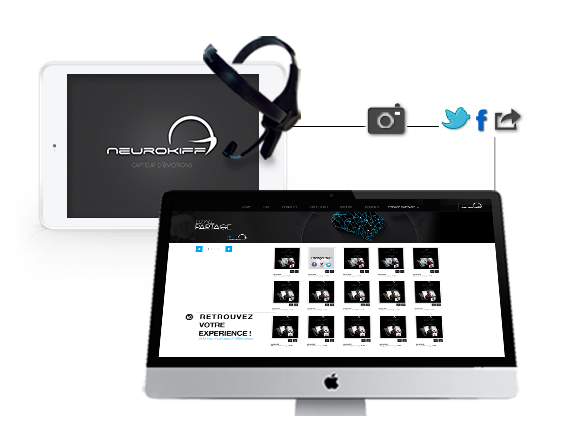 Premium Licence
Customized interface with your brand image and your tailor-made photo sharing space included.